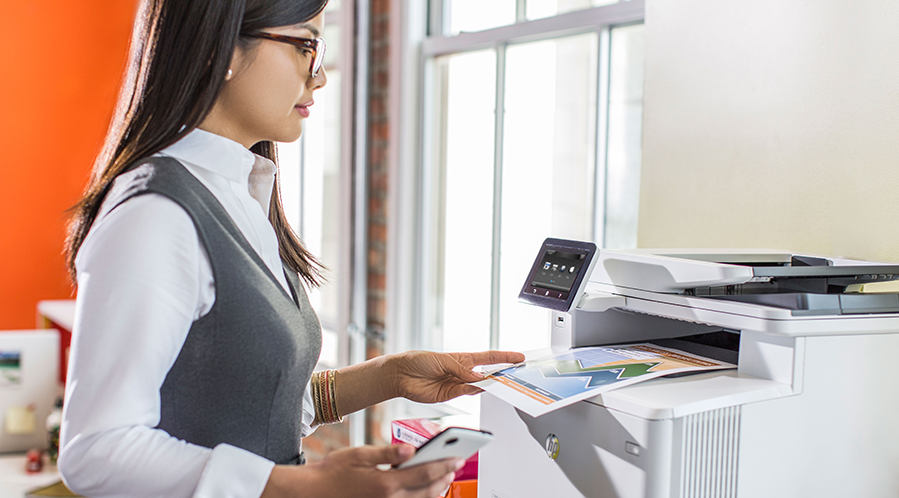 Businesses with heavy printing requirements can't afford to have inferior quality printing technology. If you are thinking of new options to replace your old and outdated printer, consider leasing a toner cartridge laser printer instead of buying a new one. Enjoy the benefits of having an excellent printer while also not bothering about the maintenance charges and upfront costs.
Here are the 6 benefits of leasing a printer that every business must know.
Saves Money
Leasing an equipment will not prove to be hard on your wallet. Purchasing a printer requires the payment of a lump sum amount. Leasing one is not only cheaper, it also saves you from the burden of down payment. The money saved can be put to better use or added to the reserve fund. Make no compromises in getting your printing needs fulfilled with affordable rents.
Multipurpose Benefits
One printer can do several tasks. It can copy, scan and fax along with printing. Such printers are the result of modern technological advancements. Buying such a multi-purpose printer will certainly cost a lot of money. Taking a printer on lease without buying additional devices for each of the document management needs makes more sense.
Stay Up-to-Date
After purchasing an equipment for permanent use, you can't keep replacing it with new ones. It is a long term investment and changing it frequently is not practical. But technology evolves and changes continuously and you will miss out on the latest developments after permanent purchase. With leasing, you can always replace or change the products as per the market situation and stay updated with the technology. This ensures smooth running of business and guarantees edge over the competitors.
No Burden of Disposal
Disposing heavy equipment like printers can prove to be troublesome. Gone are the days when you could mindlessly discard computers and other such devices without following any rules and regulations. Environment-friendly disposal is a must and failing to adhere by the rules can have serious consequences for your business. But leasing devices helps you get rid of the problems of safe disposal. After using the equipment, you simply return it to the lessor.
Flexible Lease Policies
Leasing a printer is easier than getting a loan sanctioned for buying it. Companies running on a tight budget can obtain a printer on lease without worrying about their credit position. Further, leasing policies are more flexible and aids easy procurement for businesses.
No Maintenance
Leasing relieves you from constant repairs and maintenance. The lessor will deliver all the supplies that are required for proper functioning of the printer from time to time. There is no need to worry about repairing or maintaining it. If you encounter any problem, contact the lessor and seek immediate solutions.
Conclusion
A laser printer hire is definitely the ultimate solution for all the printing requirements. These amazing benefits of leasing will certainly prove fruitful for your business.